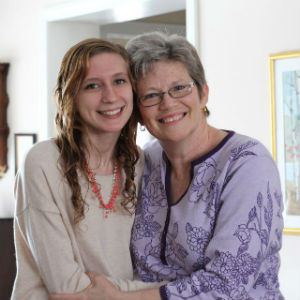 Amber Render has been involved in patchwork and quilting since 1992, and became a professional quilter in 2002. Since then, Amber has established herself teaching contemporary quilt making techniques in Sydney, Wollongong and on the South Coast of NSW, in addition to her longarm quilting business and artistic endeavours. A regular contributor to Australian quilting magazines, Amber has been featured in profiles in Australian Patchwork & Quilting, Down Under Quilts, Quilters Companion and Homespun over recent years.
Background
Amber Render is a happily-married mother of two teenage children. In her pre-quilting life, she had a busy career in the finance and insurance industries as an Administrator and Manager. Amber left the insurance industry in 2002 to pursue her creative career in the world of quilting and textile arts.
Education and training
In addition to many textile classes and workshops over the years, Amber has been studying Art since 2001. Amber is currently enrolled in the Fine Arts Diploma course at West Wollongong TAFE and plans to continue her studies and attain the Advanced Diploma in Fine Arts over the next few years.
Teaching
Amber teaches contemporary patchwork and quilting techniques on a regular basis at Patchwork shops and Quilt Guilds in the Southern Sydney, Wollongong and Shoalhaven areas. She has taught Longarm Quilting at The Finishing Touch, Camden and the 2008 Longarm Quilters Symposium at the Sydney Quilt & Craft Expo. Amber has taught at several Southern Cross Quilters Retreats, at the 2008 Be Creative By the Sea Retreat at Coffs Harbour and the 2008 Janome Conference.
Commissions
In 2008, Amber was commissioned by Janome to create a quilt to showcase their Memory Craft 6600P sewing machine. Touchstones #3 – Outback at Dusk was a prizewinner at the 2008 Sydney Quilt Show. Amber has an ongoing relationship with Janome Australia.
Publications
Amber is regularly commissioned by Down Under Quilts, Quilters Companion, Australian Patchwork & Quilting and Homespun to design projects for publication. Her Earth Mother quilt was published in the I Remember Mama book from the special exhibition project, and was also featured in the catalogue for 2007 Spring Quilt Market in Chicago. Her quilts have been included in the Down Under Quilts calendar in 2005 and 2006, and Crossroads – Stepping Outside the Square was featured on the promotional banners for the DUQ Indulgence Festival 2006.
Exhibitions
In 2008, Amber Render exhibited original art works in Friends of Wollongong City Gallery Photographic Portrait Prize and the Meroogal Women's Art Prize.
Amber has been regularly exhibiting in the Sydney Quilt Show and Wollongong Quilt Show for the past decade. In addition, she has been involved in various group art exhibitions held at the Project Contemporary Art Space in Wollongong, the Old Firehouse Community Gallery in Kiama, and at the DeHavilland Gallery in Wollongong.
Voluntary work
Amber is currently on the committee of Project Contemporary Art Space, an artist-run exhibition space serving the Wollongong Art community. Amber holds the position of Treasurer and is actively involved in many facets of gallery life.